The basic ingredients remain the same: water and durum wheat. It is the process that changes: the recipe for creating the first pasta made with a 3D printer designed by Barilla expected that the mixture is reduced in a cartridge to be inserted into the machine.
From your computer or smartphone you select from a library the pasta that you want to produce. With just a click in two minutes your Pasta 3D printer will create on a plate your fresh customised pasta ready to be cooked in boiling water. For sure this is a first step towards the customisation of the dough: with this technology anyone can create recipes for new blends with controlled nutritional values, forms, bookmarks, texture and color."
Video source: barilla.com
Fabrizio Cassotta, Barilla's Innovation Pasta, Ready Meals and Smart Food Manager, revealed, preparing the pasta should become easier than ever before:
"Every place has a different need. We can imagine that in homes printer pasta must be compact and with a greater emphasis on product varieties that can be prepared with it. In businesses and restaurants it will take rather larger and faster machines. We continue to study the field, but for now make a prediction about the availability in the market timing is impossible. "
It is not science fiction
What would our grandmothers say if they knew we make pasta with a printer? Maybe they would burst out laughing; they knew only the rolling pin, the board and pasta-cutting wheel. But it is all true. It is a revolutionary project created in Parma, where Barilla from a high level of experience in innovation technology has designed a truly leading-edge way to make pasta. The prototype of the first 3D pasta printer was presented years ago at the International Food Exhibition in Italy, now we are all waiting for the final release.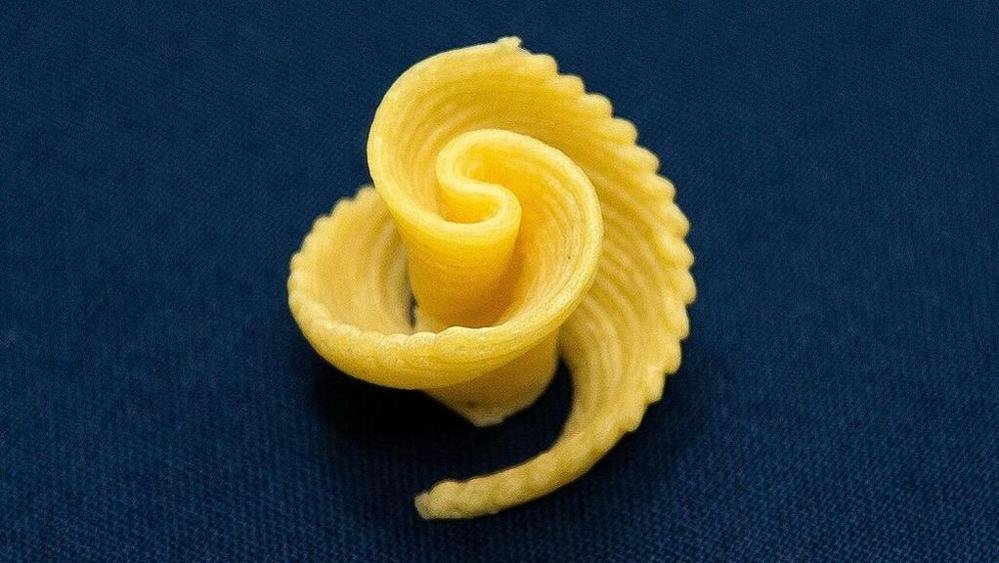 This technology can offer multiple opportunities. Creating your own designed pasta does not only mean giving it the shape you like, but also changing the taste, texture, colour and nutritional value, as ingredients such as vegetables, pulses, whole grain or other types of flours can be used to obtain pasta more rich in fibres, or with higher protein content.
This is an ongoing project. Barilla is assessing scenarios and possible applications in line with people's new needs.
Besides home use, others are being considered: real restaurants, where pasta can be created on demand and ordered from an Ipad, or fresh pasta shops, where orders sent online can be picked up.
If you are a 3D modeler, a contest to design the best 2017 3D Printed Pasta was published on desall.com at https://desall.com/Contest/SMART-PASTA/Brief.