Gee started working on the LEX over a year ago, using the shutter mechanism from a Sony A7. Since then, he's done a lot of prototyping, electronics work, design and 3D printing to create the mockup you see above (and prototype below), detailing his development on the LEX website.
"I'd love to see others pick this project up and run with it," he said. "I've got a day job and I'm not a mechanical engineer by trade, so there are huge leaps and bounds people with more skills than I could make on a project like this."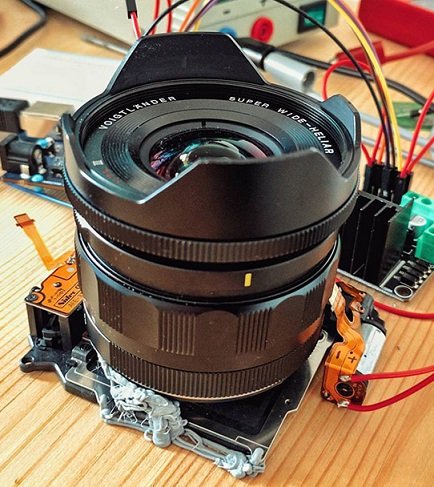 "After doing some research it became obvious the 18mm flange focal distance which makes E-Mount amazing for building compact cameras like the Sony A6500 was going to rule out adapting any existing film body I could find," Gee told Sony Alpha Rumors. "The easiest approach was to start at the beginning and make a whole system from scratch."
​
He now has a working prototype that looks rougher than the mockup, but it does work, as Gee has used it to take some sample photos, as shown in a gallery here. Going forward, he plans to release open source plans "so simple, that with a 3D printer and a soldering iron you can build it yourself." If you'd rather just do the photography part, "we may crowdfund a small batch of devices before opening the design files up," he said.
Video: Full pixel readout in the Super 35 mm mode (A7RIII)
Source: Engadget